Inheritance Tax Accountant
It is devastating to lose a loved one, and probably the last thing you will want to deal with is sorting out inheritance tax (IHT) issues. It is important that you look at this as soon as possible so that you know your rights and take care of your family's needs moving forward. Although the family home is not subject to capital gains tax if sold, it may be subject to IHT.
The following page on the UK Government website gives you an overview.
What is inheritance tax?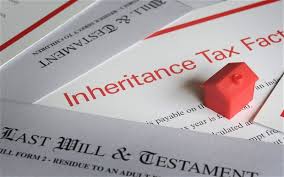 This is payable on the estate of a person when they die. An Estate is essentially the value of Assets less all liabilities of a deceased person. The estate of the deceased person will usually pay HMRC any amount due, however if the estate doesn't pay it or cannot pay it then the person who inherits will have to pay.This happens when the estate is comprised mainly of assets and has no cash. Usually the estate has six months to pay HMRC. There are situations where the timing of payments to HMRC are different.If you have assets which are worth above £325,000 then its best to plan ahead as there are many legal ways of avoiding this tax altogether.
How can we help you?
At the Finance Equation we are passionate about helping our clients keep more of their money. If you are worried about your overall tax position our experts can definitely help you navigate the IHT maze. If you have a property business we can help you to totally avoid IHT by using a specific company structure. If you qualify to use this structure then clearly you would save a substantial amount of IHT. This complies with tax case law and statute.