Personal Tax Accounting Services
With a dedicated team of specialist Accountants, Finance Equation are perfectly placed to assist with all of your Personal Tax requirements. You may be an expert at running your business however it is important to have an experienced personal tax advisor to manage your finances.
Without the skill and expertise of an accountant, many people find it hard to manage the world of accounting and tax. The pressures of maintaining records and producing accurate and timely statutory reporting submissions, not only takes you away from your original passion of running your own business, but if errors are made, it can be costly to resolve.
The support that Finance Equation can provide is invaluable. Not only can we take care of the day-to-day maintenance required such as organising your books, we can also provide the oversight to ensure that all of your regulatory requirements are met and provide advice on an array of areas from VAT to tax planning.
No matter the size or structure of your business or personal financial affairs, the services that we offer can ease the admin and regulatory burdens and provide solutions such as finding efficient ways to save tax.
Personal Tax Planning
Our specialist personal tax advisory services offer individuals the benefit of our 30 years' experience. We ensure that your business meets all of the current regulatory requirements, whilst keeping you up to date with forthcoming legislative changes. We also provide advice on the best methods to help you minimise the tax burden whilst growing your business and personal income.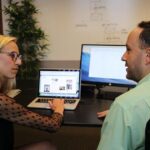 The process commences with a thorough review of your current financial situation, along with requesting details of your plans, to enable a personalised plan to be developed. This ensures that each financial decision is taken in the most efficient way.
Whether you require support with tax planning or investigations, we have the experience to help you navigate through the taxation maze.

Financial Information
Managing books is important in starting and running a successful business. Our accounting experts focus on recording all your financial transactions to assist in keeping your financial information up to date. With the use of an array of industry recognised IT packages, we offer our clients a modern, efficient and secure accounting service.
This process can also provide reliable manageable reports and an insight into trends that will support you with your decision-making processes as you focus on the growth of your business.
The flow of money in and out is the bloodline of any business. Every transaction needs supporting documentation that can be shown as proof of payment if required. Excellent bookkeeping services keep a business running smoothly and healthily.
Self-Assessment Service
We also provide a standalone self-assessment service, to ascertain how much personal income tax is payable over a financial year. You may feel comfortable with managing and recording the day to day financial transactions of your business, however, it's possible that you may like support in completing your annual self-assessment. If so we can help.
Our experts can assist with the HMRC registration process, reviewing your financial information to ensure you are claiming every tax relief possible, and ensuring a timely and accurate self-assessment submission on your behalf.
Personal Tax Consulting
Every business and individual of legal age, based in the UK is subject to HMRC's legislation. Tax evasion is considered a crime and can have legal repercussions. It can result in imprisonment, heavy penalties and respite. This is why it is important to be aware of the current laws and how they can impact your business.
It's crucial to stay proactive and ahead when it comes to your annual returns. This is why our accountants are experts who provide advice that will optimise your position and reduce your overall liability. We make sure our clients meet HMRC deadlines, speak on their behalf with authorities, and ensure returns are completed and filed correctly.
VAT Services
All business entities are expected to pay value-added tax for transactions completed. This applies to limited companies, sole traders, partnerships, and individuals.
Depending on your business' taxable turnover, there may be regulatory VAT registrations and quarterly VAT return submissions required, increasing the administration and legislative pressures. Most VAT registered businesses must also follow the rules for Making Tax Digital, which involves electronic submission of VAT returns and compatible software.
Once registered, businesses must complete VAT returns even if there is no VAT payable or to be reclaimed.
The VAT rates vary depending on the industry involved and type of transaction. There are also import and export processes and charges that are applicable should your business trade internationally. The VAT rates and trading processes are often subject to change which can make calculations a very complicated task.
Many people either overpay or underpay VAT, or businesses can get caught out with import taxes. Based on frequent changes in the HMRC processes plus the additional uncertainties over BREXIT legislation, it is therefore wise to have an experienced accountant to support you.
About Our Personal Tax Accountants
At Finance Equation we have over 30 years' experience in helping business owners navigate the latest statutory requirements and we are ready to help you with your personal and company tax planning requirements.
Our award-winning team are based in Ilford, Essex, providing clients with expert services both locally and further afield with the use of amazing cloud-based systems. We can offer a perfect blend of personalised, specialist services by our dedicated team members alongside the best technology, keeping your records organised, backed up and compliant.
Contact us for a complimentary consultation to see how we can help you.