Personal Tax Accounting Services
You may be an expert at running a business but it is important to have an experienced personal tax advisor to manage your finances. Without the skill and expertise of an accountant, many people find it hard to manage the world of accounting. It is therefore important to have support to organise your books, deal with your returns, or guide you through a VAT evaluation.
Any discrepancy in your financials may result in an investigation. Having an expert accountant can help you avoid all these possible outcomes as they provide you and your business with a host of accounting-related solutions.
Personal Tax Planning
Our specialist personal tax advisory services offer individuals the benefit of our 30 years experience. We focus on meeting all regulatory requirements while reviewing your personal tax information. This enables us to review the best methods to help you reduce tax and increase your income.
Whether you require support with tax planning or investigations, we have the experience to help you navigate throough the taxation maze.
Financial Information
Managing the books is important to starting and running a successful business. At Finance Equation we focus on recording all your financial transactions to assist in keeping your financial information up to date.  This will support you with your decision making process as you focus on the growth of your business.
The flow of money in and out is the bloodline of any business. Every transaction is equally as important as the next and needs documentation that can be shown as proof of payment if required. Excellent bookkeeping services keeps a business running smoothly and healthily.
                   Tax Consulting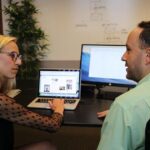 Every business and individual of legal age based in the UK is subject to HMRC's legislation. Tax evasion is considered a crime with legal repercussions. It can result in imprisonment, heavy penalties and respite, which is why it is important to be aware of the current laws and how they can impact your business.
It's crucial to stay proactive and ahead when it comes to your annual returns. By consulting a competent accountant, you'll get expert advice that will optimise your position, reduce your overall liability, ensure you meet HMRC deadlines, speak on your behalf with authorities, and ensure your returns are completed and filed correctly. Also, you should remember that paying your taxes on time can result in with discount benefits.
                                                             VAT Services
It does not matter whether you are a business, sole trader or individual, everyone is expected to pay value added tax for any transaction completed. The rates are often subject to change which can make calculations a complicated task as many people either overpay or underpay VAT. Due to changes in the HMRC processes, it is often very wise to have an experienced Chartered Accountant to support you.
About Our Personal Tax Accountants
At Finance Equation we have over 30 years experience in helping business owners navigate the latest statutory requirements and we are ready to help you with your personal and company taxation planning requirements. Contact us for a complimentary consultation to see how we can help you.